Capturing the Spirit of Reform in America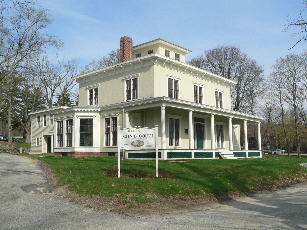 The Hillside Restoration Project began in 1998 as a joint venture between the Boylston Historical Society and Boylston's municipal leaders. The acquisition of the property by the town gave impetus to a long-standing desire to save, rehabilitate and reuse the estate of the internationally renowned 19th century social reformer, John B. Gough, one of only seven National Historic Landmarks in Worcester County.
Today, an independent Board of Directors manages the Hillside Project. The primary goal of the organization includes the full restoration and adaptive reuse of the Estate utilizing the highest possible standards befitting of a National Historic Landmark. The estate, which is architecturally and historically significant to the town, state and nation, will be utilized as a resource for educational and cultural programs, particularly youth programs in collaboration with the Worcester County school systems. The organization also plans to facilitate the use of the unique architectural and landscape features of Hillside for study and research. While continuing to preserve and promote its many historical, architectural and cultural assets, the Estate will be managed as a self-sustaining, multi-use facility.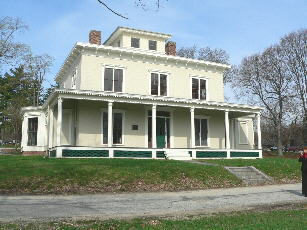 Mission Statement

The mission of the Hillside Restoration Project is to restore and preserve the Hillside Estate, home of the internationally renowned temperance orator and social reformer, John B. Gough, to serve the community as a center devoted to the study and interpretation of America's nineteenth reform movements.